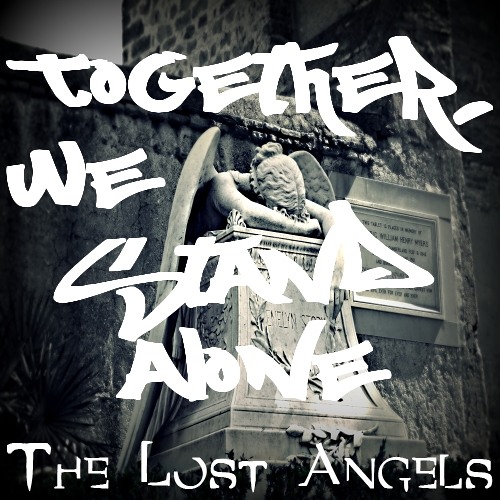 The Opening track sounds like some 8-bit shit and sets this release off, by far my fav joint is #4 i'll probably puttin this shit on my personal mixtape just to jam to, well worth the download, if we had a rating system I'd give it 3.5 flashlights out of 5 if you love hiphop, then these kids are on the right path.
Together, We Stand Alone: The LP features production from Chuck Inglish (Kid Cudi, Mac Miller), J.Rawls (Black Star), and Salaam Remi (Amy Winehouse, Nas). The previous singles "Angels Assemble" and "Bad Decisions" have been given enthusiastic reviews from diverse markets such as Tokyo, Japan and Paris, France.
Jimmy ValenTime X Lyrical Blades X Urban Miracle X Carlos Ferragamo = The Lost Angels
Only Available till Jan 6.